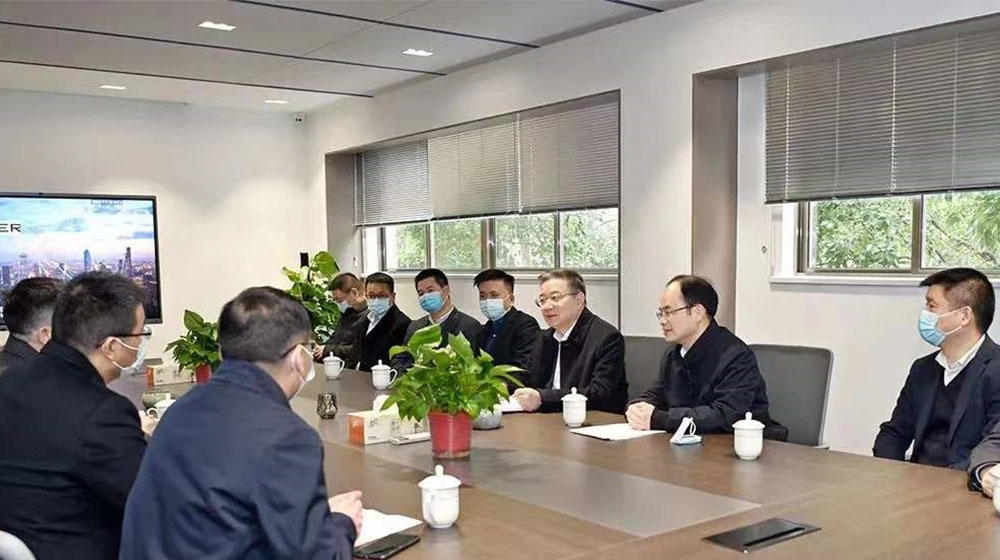 On the morning of January 6, Fu Guirong, Secretary of the Yuyao Municipal Party Committee, Zhang Ming, Secretary of the Party Committee of Simen Town, and relevant leaders of the Municipal Bureau came to our company for investigation.
Accompanied by the company's chairman Shen Jianli and general manager Wang Liang, they visited the company's research and development department and introduced the company's production and operation, product research and development, market layout, and future development planning in detail, as well as difficulties and problems faced by the company's development.
Secretary Fu pointed out that as the main body of innovation, enterprises should seize opportunities, broaden their horizons, continue to increase investment in research and development, speed up the pace of technological transformation, continuously improve the core competitiveness and brand influence of enterprises, promote industrial upgrading, and seize the commanding heights of development. It is necessary to speed up the establishment of a modern enterprise system, and promote enterprises to play a leading and exemplary role while achieving self-breakthrough, becoming bigger and stronger, and leading the overall improvement of the industry.