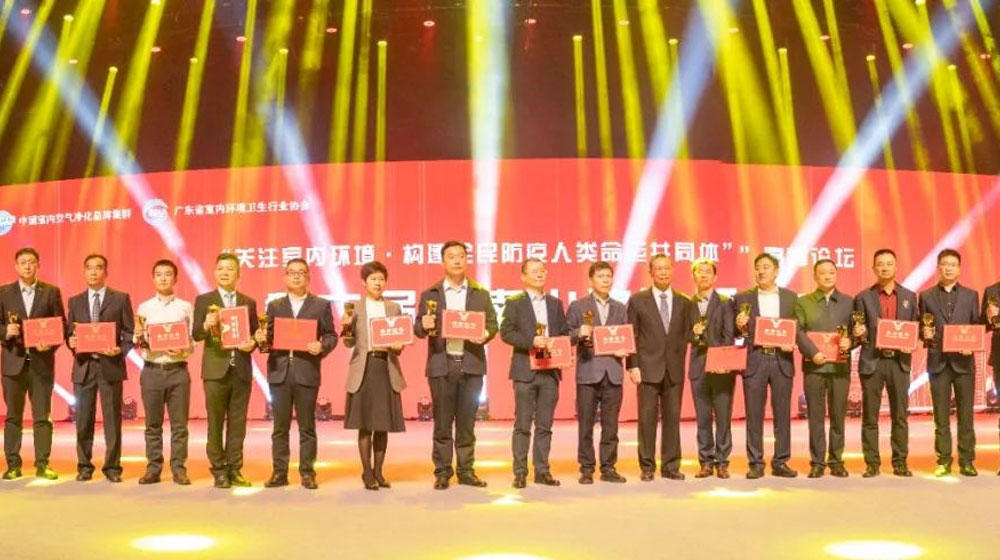 On November 27, 2021, the "11.28 National Air Purification Festival" and "Focus on the Indoor Environment, Constructing the Destiny of All People's Epidemic Prevention and Humanity" were jointly organized by China Indoor Air Purification Brand Cluster, Guangdong Indoor Environmental Sanitation Industry Association, and Guangdong Zhong Nanshan Medical Foundation The "Community" Summit Forum was grandly held in the Century Hall of Guangzhou Baiyun International Convention Center! Our deputy general manager Zhao Jiawei was invited to attend this event.
At the meeting, Academician Zhong Nanshan delivered a speech at the summit forum entitled "Pay attention to the indoor environment and build a community with a shared future for all people against epidemics".


On November 28, Taller company, with its high-performance and high-quality products, personally presented certificates and trophies to the winning companies in the 2021 domestic "Technical Innovation Products" evaluation activity. Won the "Nanshan Award", the highest honor in the air purification industry, the "Oscar". This award represents that Taller company has been recognized by the Air Purification Industry Association and the majority of its peers.
Since the outbreak of the new crown epidemic, Taller company has been adhering to the corporate social responsibility, in line with the concept of illuminating the future and purifying the world, towards the goal of Taller's intelligent manufacturing and excellence, accelerating the pace of innovation, introducing automation equipment, absorbing excellent talents, creating To produce better and more advanced products, it has been recognized by many world-renowned enterprises and markets.